 Tropical Storm Eta remained stationary Tuesday just off the coast of western Cuba.
The official forecast calls for Eta to begin drifting generally north-northwestward towards the Florida coast. After being placed in the cone for the eighth time this year, the latest five-day forecast from the NHC did not include Louisiana, instead shifting its focus eastward toward Florida's Big Bend. In the central Atlantic, Theta has transitioned to a tropical storm while continuing on an east-northeastward path taking it well away from the continental United States.
2020 is now officially the most active Atlantic hurricane season on record as Theta is the 29th named storm this year. The previous record was set in 2005 with 28 named systems.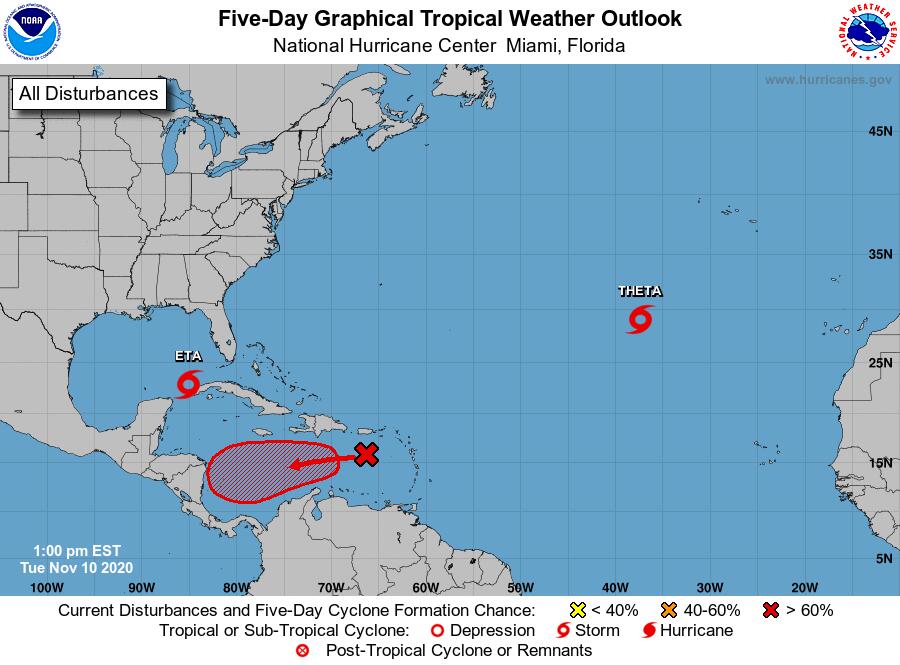 Finally, the Caribbean Sea could birth yet another system. The NHC says a tropical wave is expected to move westward into favorable conditions for development, and a tropical depression could form late this week or by the weekend.
If it were to get a name, it would be called Iota.