A quiet period in the tropics is ending as the National Hurricane Center watching Gamma, a tropical wave right behind it moving into the western Caribbean, and then two other areas of interest in the Atlantic.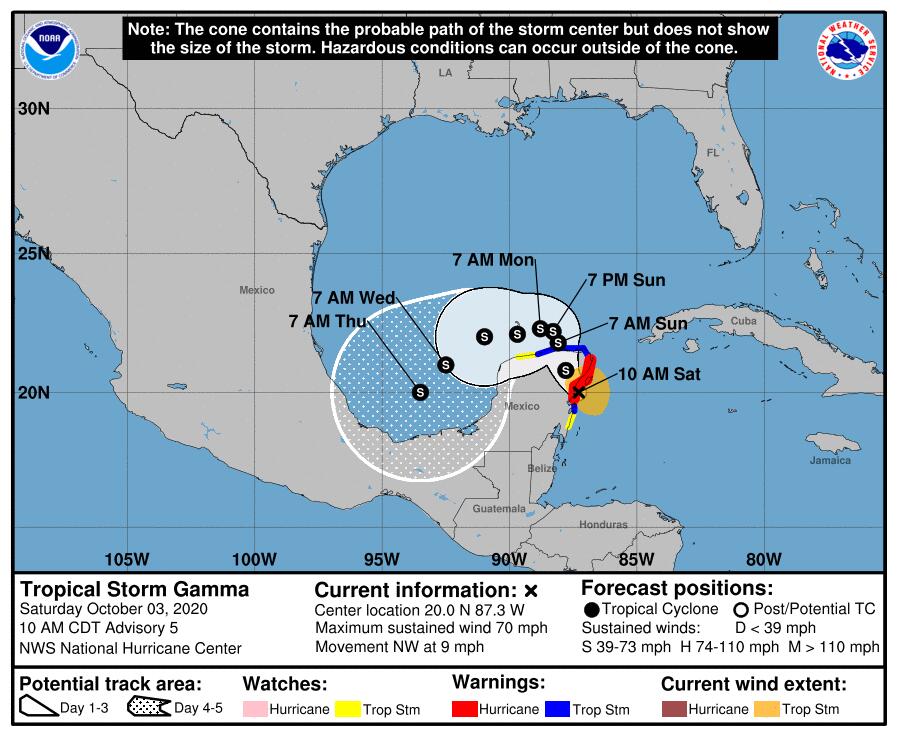 Tropical Storm Gamma is gaining strength in the Caribbean near Mexico's Yucatan Peninsula.
Tropical Storm watches and warnings and hurricane warnings are in effect for portions of the Yucatan.
The NHC says the slow moving storm will dump abundant rainfall on portions of the Yucatan and the Gulf Coast of Mexico possibly leading to life threatening flooding.
Gamma for the moment isn't expected to affect the U.S.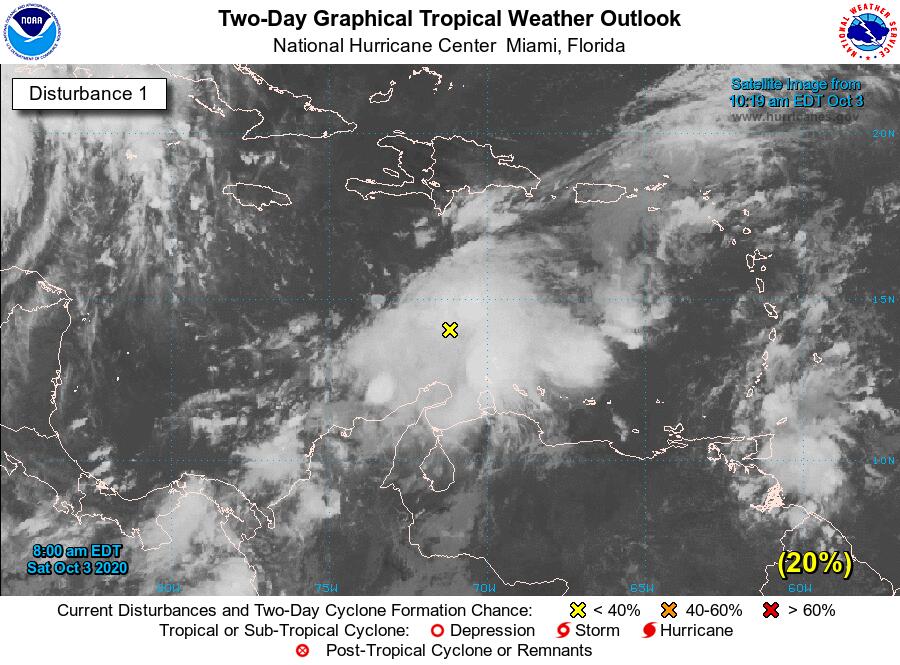 The NHC is also watching a tropical wave coming right up Gamma's rear and could form into a tropical depression next week as it moves into the central and western Caribbean and then into the southern Gulf of Mexico. If it were to receive a name, it would be Delta.
The other topical waves in the Atlantic currently have low chances of further development over the next five days. One is over the central tropical Atlantic moving west-northwest or northwest. The other was over 1000 miles east-southeast of Bermuda Saturday morning. Both are expected to eventually encounter strong upper-level winds that will hinder development.