Coronavirus Death Toll Rises to 17, China Confirms Additional 544 Cases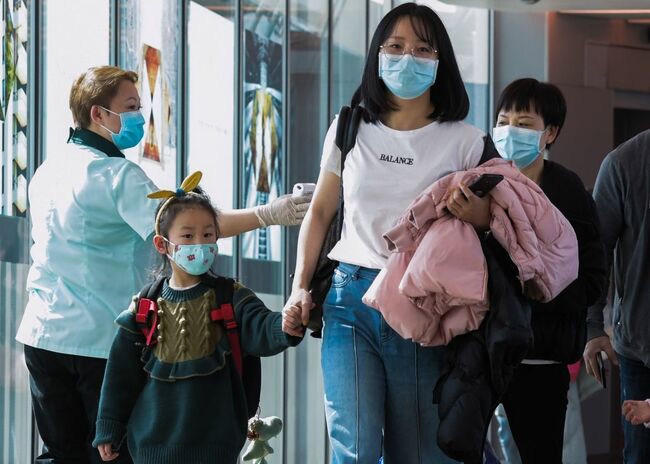 The death toll from a new flu-like virus has risen to at least 17 people as Chinese health officials confirmed an additional 544 cases and the first U.S. patient was diagnosed with the disease the CDC announced on Tuesday.
The threat of a new global pandemic had experts from around the world gathering in Switzerland for an emergency meeting of the World Health Organization where they will decide whether or not the outbreak qualifies as a public health emergency of international concern. Similar declarations have been made for previous outbreaks of fatal diseases like SARS (Severe Acute Respiratory Syndrome), MERS (Middle Eastern Respiratory Syndrome), Ebola, Zika and swine flu.
The virus, which is thought to have originated in the central Chinese city of Wuhan in the country's Hubei province, has spread globally, with cases being reported in the U.S., Beijing, Shanghai, Macau, Thailand, South Korea, Japan and Taiwan. The virus has prompted officials at several major international airports, including Los Angeles, San Francisco and JFK in New York, to begin screening passengers for symptoms of the disease. Officials at Hatsfield-Jackson Atlanta and O'Hare airport in Chicago will also begin screening passengers this week. All passengers who fly to the U.S. from Wuhan will be redirected to one of those five airports to be screened before they will be allowed into the country.
The U.S. patient involved a Washington state resident in his 30s who began displaying symptoms on Sunday. The man is currently listed in good condition at Providence Regional Medical Center in Snohomish County near Seattle.
Chinese health officials say another 2,197 people who have had close contact with those who have been infected, have been isolated, with around 765 of those released from observation, National Health Commission vice-minister Li Bin told reporters, NBC News reports.
"Recently there has been a big change in the number of cases, which is related to our deepening our understanding of the disease, improving diagnostic methods and optimizing the distribution of diagnostic kits," Li said.
Symptoms of the disease include fever, coughing and difficulty breathing. The viral infection is thought to be transmitted through "respiratory transmission." According to the World Health Organization (WHO), the virus is a new strain that belongs to a large family of coronaviruses - the same family as severe acute respiratory syndrome (SARS). The primary source of the virus is thought to have come from an animal.
There is no vaccine for the disease, however, doctors have recommended treating the disease as you would a common cold - that is to say, plenty of rest and drinking lots of fluids.
The outbreak comes as hundreds of millions of citizens in China prepare for one of the busier seasons of the year as millions of people travel inside and outside of the country for the Lunar New Year, which falls on Saturday. Chinese health officials have urged people to not leave the city and avoid crowds as much as possible.
Photo: Getty Images