Harvey: Saturday Morning Update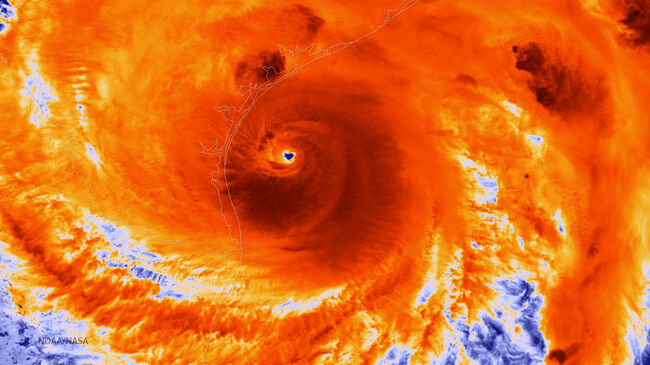 With the sun about to rise over Texas, authorities and first responders are bracing for the worst after Hurricane Harvey.
Rockport volunteer fire chief Steve Sims says they've gotten calls about collapsed roofs and people trapped in their homes. They're waiting for daybreak before venturing out into the storm to rescue those in need.
Corpus Christi police are asking people to be patient as the city starts cleaning up from Hurricane Harvey. Police tweeted this morning there are a lot of downed power lines and road debris, plus most traffic lights are out. They want people to wait to return to Corpus Christi before returning.
Harvey hit the Texas Gulf Coast as a Category 4 hurricane, but has weakened to a Category 1 storm.
More information is being released about a Hurricane Harvey-related crash involving a South Texas sheriff's deputy. The Bexar County Sheriff's Office says the deputy was sitting inside his patrol car this morning when an 18-wheeler slammed into it on I-35 near Von Ormy. The deputy was investigating a separate collision when his vehicle was hit. He's hospitalized in stable condition, while an adult civilian is hospitalized in critical condition. Slick roads are to blamed for what happened.
Hurricane Harvey is moving inland and weakening, but the danger is far from over. Forecasters are warning that storm surge, rainfall and wind continue to be dangers. Flooding from the storm surge could reach heights of 12 feet on some parts of the coast, and heavy rainfall is expected to soak the region. Some areas could see as much as 40 inches of rain.
Copyright © 2017 TTWN Media Networks LLC Photo: Getty Images