Brazil President: Poop Every Other Day to Protect Environment
The leader of Brazil has an interesting idea to help reduce your carbon footprint.
The president of Brazil, Jair Bolsonaro has bizarrely suggested that people 'poop every other day' in order to protect the environment.
The controversial right-wing populist of the South American nation made the statement after a journalist asked him how he intends to preserve the environment as well as development the country's agricultural industry.
The 64-year-old said:
It's enough to eat a little less. You talk about environmental pollution.
It's enough to poop every other day. That will be better for the whole world.
People are pretty mad about this, but what if he was kidding?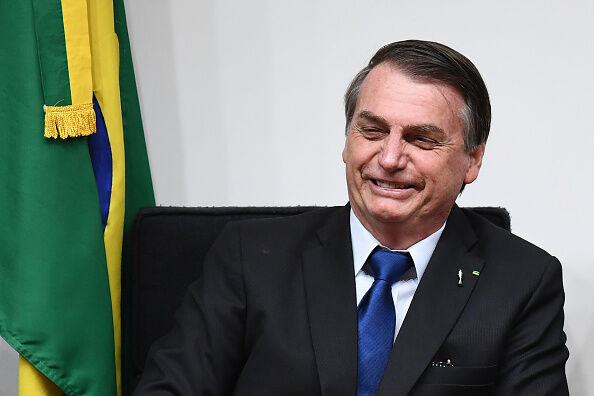 Brazilian President Jair Bolsonaro gestures as he attends an evangelical worship before deputies vote a pension reform bill at the National Congress in Brasilia, on July 10, 2019. - After several delays and amendments, pro-government deputies are working to get the necessary approval to pass a pension reform bill to the Senate before the Congress's mid-year recess. (Photo by EVARISTO SA / AFP) (Photo credit should read EVARISTO SA/AFP/Getty Images)

Walton And Johnson
Want to know more about Walton And Johnson? Get their official bio, social pages & articles on KPRC AM 950!
Read more