Tropical Storm Isaias now has a chance of becoming a category 1 hurricane Friday as it moves over parts of the Bahamas and approaches the east coast of Florida.
That threat has prompted a tropical storm warning for the northwest Bahamas and a tropical storm watch along the Florida coast from Ocean Reef northward to Sebastian Inlet.
"There is a risk of impacts from winds, heavy rainfall, and storm surge this weekend along the Florida east coast and spreading northward along the remainder of the U.S. east coast through early next week. The details of the track and intensity forecast remain uncertain and it is too soon to determine the magnitude and location of these potential impacts, but interests along the entire U.S. east coast should monitor the progress of Isaias and updates to the forecast," read a discussion from the National Hurricane Center.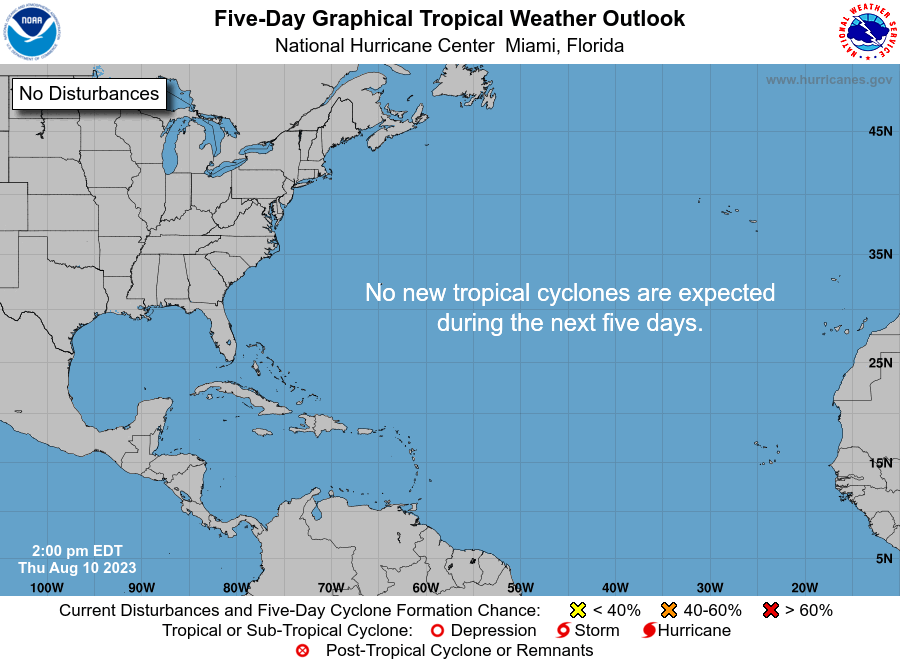 Forecasters are also watching an area of showers and thunderstorms that has emerged off the coast of Africa. It has a medium chance of further development over the next few days while drifting north-northwestward before conditions become less favorable for development.