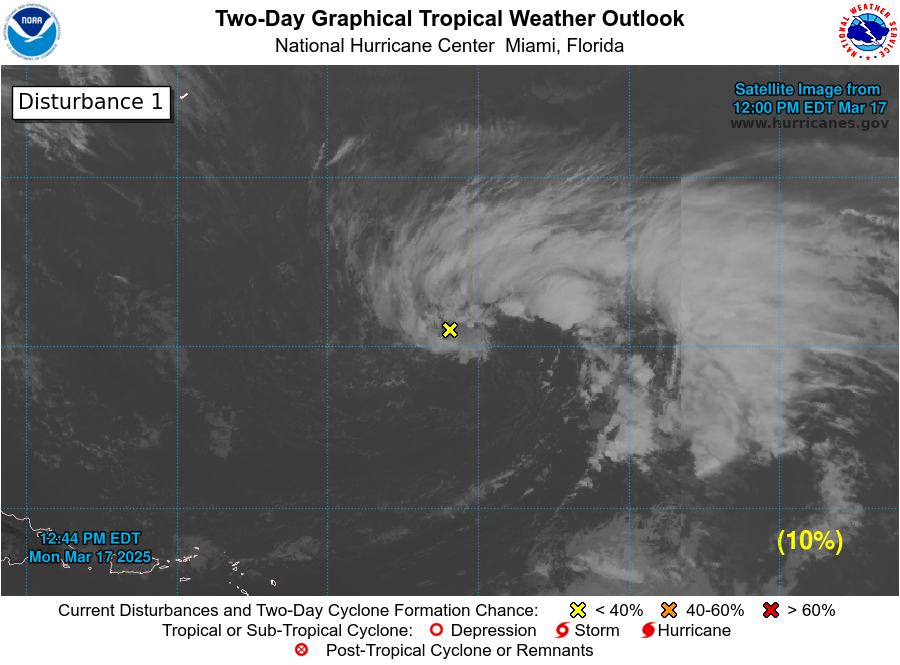 The National Hurricane Center is now giving a tropical wave moving through the Gulf of Mexico a high chance of further development over the next five days.
The wave is currently moving towards the west-northwest and the Texas coastline, though Louisiana emergency officials tell residents not to let their guard down.
"We are urging everyone to closely watch this system as it moves across the Gulf of Mexico," said GOHSEP Director Jim Waskom. "While the forecast tracks continue to indicate a Texas landfall, any tropical system in the gulf could potentially result in dangerous weather conditions in Louisiana."
The National Weather Service says potential impacts from the system to Louisiana include bands of rain and storms with gusty winds. Also, winds will start to pick up along the coast today and spread inland over the end of the week. Higher than normal tides along the coast are also possible.
NHC forecasters are also watching Tropical Storm Gonzalo, which formed earlier today far out from land in the Atlantic Ocean. While the system could become a hurricane by tomorrow, it will still be a matter of days before the impact, if any, to the continental United States will be known.
Models are in strong disagreement over Gonzalo's future, with some believing it will hold on to hurricane strength as it moves toward the Caribbean and others forecasting the storm will dissipate before that point after encountering less-favorable conditions.
The current track and official forecast from the National Hurricane Center calls for Gonzalo to weaken into a tropical storm, but notes confidence in the intensity forecast is low.