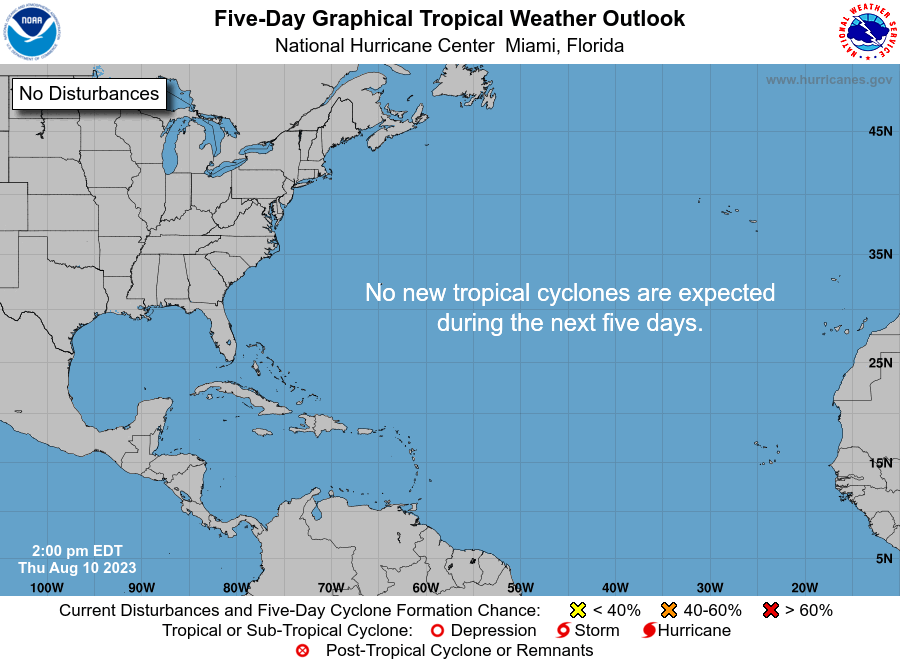 The National Hurricane Center said Tuesday the chances for two tropical waves to develop further were increasing.
One, soon to enter the Gulf of Mexico, now has a medium chance of growing stronger. As of Tuesday morning, the tropical wave was bringing showers and storms to parts of Cuba, the Bahamas, Florida and nearby waters.
The NHC said gradual development of the system is possible as it moves into the southeastern Gulf of Mexico later on Tuesday and moves west-northwestward over the next few days.
Out in the Atlantic, a tropical wave located in-between the west coast of Africa and the Lesser Antilles was showing signs of better organization, and forecasters said advisories could begin on the system later on Tuesday.