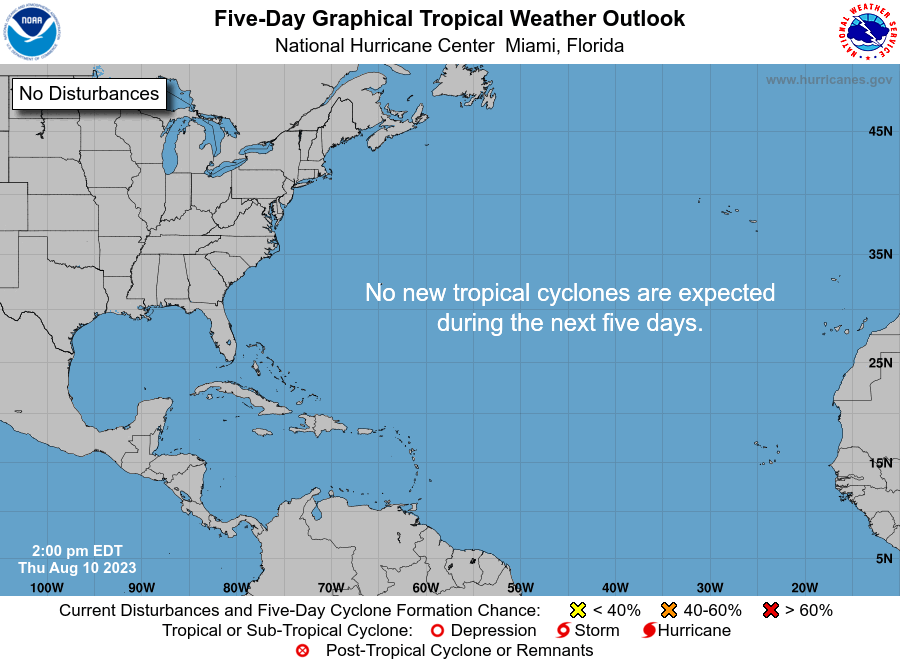 After a quiet period in the tropics and the Gulf of Mexico, the National Hurricane Center is now watching three areas of interest.
Closest to the Gulf Coast is a weak area of low pressure in the northwestern Gulf off the Texas coast. For now, forecasters expect little additional development is expected before the system moves inland tonight of Tuesday, but it will bring increased shower and thunderstorm activity.
A tropical wave bringing showers and storms over the Bahamas and central and eastern Cuba is expected to continue moving towards the Gulf of Mexico, arriving by Tuesday and moving across the Gulf over the middle of the week. While development chances remain low over the next five days (20%), the associated tropical moisture could be a rain maker along the Gulf Coast.
Finally, further out in the Atlantic, a tropical wave located about 1,000 miles west-southwest of the Cabo Verde Islands is showing signs of becoming better organized. Conditions could allow for further development as it moves west, but the NHC says the wave will encounter less-favorable conditions for development by the end of the week.