Saints Ranked No. 1 In Overall Game-Day Satisfaction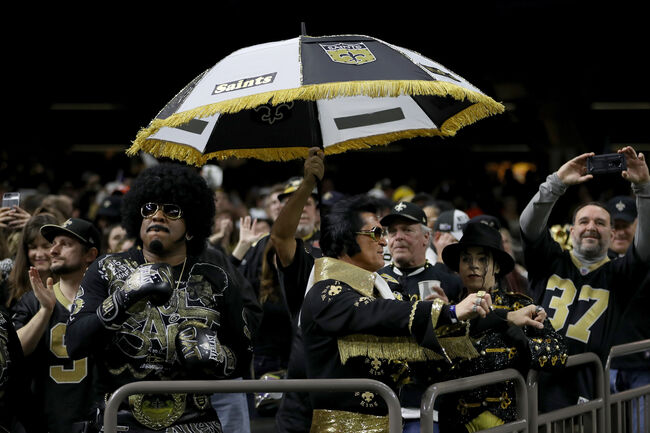 New Orleans Saints fans cheer in the NFC Championship game between the Los Angeles Rams and the New Orleans Saints at the Mercedes-Benz Superdome on January 20, 2019 in New Orleans, Louisiana. (Photo by Jonathan Bachman/Getty Images)
The New Orleans Saints may have not made it to the Super Bowl because of a no-call in the NFC Championship game, but for the second consecutive year they are No. 1 in overall game-day satisfaction.
That's according to a yearly evaluation by the NFL's League Observation Program and Expert Review audits of the league's 32 teams.
Saints President Dennis Lauscha tells WVUE/FOX 8 the organization takes pride in creating an unmatched atmosphere in the Mercedes-Benz Superdome during home games:
As we work towards a perfect ranking in every category and as we continue to invest in technology, safety and our gameday entertainment elements, we thank all of the fans that have participated in the survey and we look forward to making the 2019 season even better for our fans.
Copyright © 2019 TTWN Media Networks LLC