Stormwatch: High Chance Next Storm Forms Near Bahamas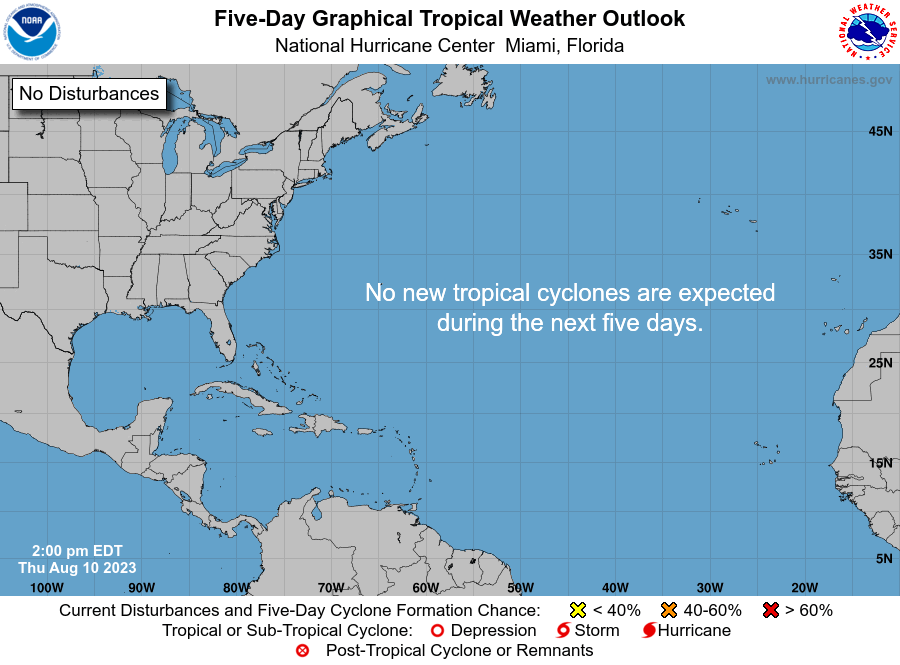 It's looking more and more likely our next storm of the 2016 Atlantic hurricane season will form near the Bahamas.
"Shower and thunderstorm activity has increased and become a little better organized since yesterday in association with a well-defined, non-tropical low pressure system located a couple of hundred miles northeast of the Turks and Caicos," said the National Hurricane Center's Tuesday morning update. "The low is expected to acquire some tropical characteristics as upper-level winds become more conducive, and a subtropical or tropical cyclone will likely form during the next few days."
Whatever forms may not threaten the United States coast. The system is currently forecast to head north on Wednesday, turn northwestward on Thursday, and then swing northeast by the end of the week.
The NHC says a hurricane hunter plane will check out the system Wednesday, if necessary.